This Saturday, Jan. 9, and Thursday, Feb. 4, join us for the first events of the 2021 Relay For Life season and help kick off a new year of our fight. 
Although Relay For Life may look different across the country this year, our passion and commitment remain the same. We're continuing to keep our Relay community connected virtually and making it easy for anyone, anywhere, to help fight cancer.
Relay First Lap
On Jan. 9, Relayers will come together for Relay First Lap – taking our first steps of the Relay season. Snap a photo or quick video and share on social media using the hashtag #RelayFirstLap. For more information, the Relay 2021 First Lap Local Toolkit is available on Brand Toolkit. In the Social Posts folder of the toolkit, you will find a video message from volunteer Joe Gillette.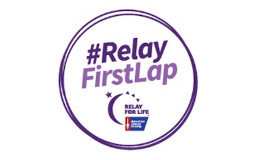 Relay 2021 Kickoff
On February 4, our Relay 2021 Kickoff will bring together our nationwide community for an exciting virtual event.
National Relay Weekend
And, it all comes together mid-May during National Relay Weekend, when we'll honor survivors, celebrate caregivers, and walk for a cancer-free future.