​The paid online campaign will run through November.
The American Cancer Society's Get Screened public awareness campaign will launch a paid media effort to raise awareness of cancer screening and encourage people to schedule their cancer screening tests starting August 1. The paid campaign will last through November 30 and feature a mix of ads on Facebook and Instagram.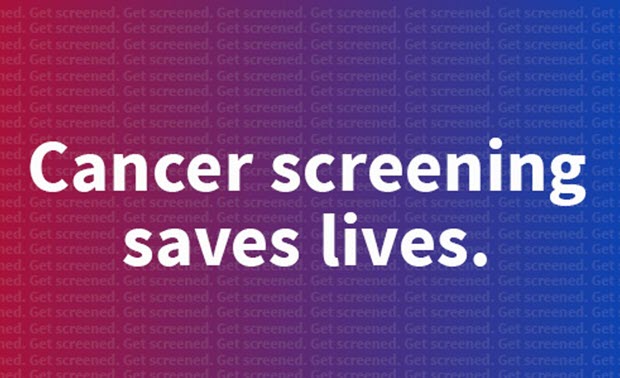 The ad buy is possible due to funding from sponsors of our overall screening initiative: Genentech (a member of the Roche Group), NFL, Pfizer, Merck, Novartis, AmerisourceBergen, and Roche Diagnostics. The entire campaign is expected to garner 57 million impressions and drive traffic to cancer.org/get-screened. The target for the campaign is adults 40+ as well as women age 25 and older for cervical screening.
Also launching in August is a pilot paid media effort with the Hispanic Communications Network. The three-week campaign will launch August 9 and will target Spanish-speaking women age 25+. The mix of advertising will include digital and paid ads on social media channels as well as placement on LaRedHispana.org. The Hispanic Communications Network is known for their reach to the Hispanic market, especially women, and has been transcreating our Get Screened materials to have maximum impact with this audience. (Transcreation describes the process of adapting content from one language to another while maintaining the source content's tone, intent, and style.) The campaign is expected to garner more than 5 million impressions and will drive traffic to cancer.org/revisate-ya.
The Get Screened campaign is part of our comprehensive multi-sector movement to dramatically and swiftly increase cancer screening rates.
Additional campaign assets are available for use locally to elevate the Get Screened campaign in both English and Spanish.